Bill Gates once wrote an essay titled — "Content is king".
Why is it so? More importantly, what makes for good content, especially in email marketing? 
Great email content moves people emotionally, builds trust, and potentially drives someone to convert. Whether the goal is to encourage engagement, create new leads and sales, or add value to a product, content continues to play a significant role in shaping narratives for online businesses. 
Although the above may seem intimidating, it does not have to be.
This is when the AIDA model steps in as a guide to help us write better email and business marketing content.
The acronym AIDA stands for Attention, Interest, Desire, Action. 
The AIDA framework represents the stages in a customer journey. 
Attention is when someone notices your email in their inbox.
Interest is when someone begins to develop an interest in your offering and could likely become a potential customer.
Desire indicates the customer's desire to know more and is in the consideration stage.
Action is when a customer converts and completes your marketing goal.
Ready to implement the AIDA framework into your marketing emails? Take a look at the examples below.
According to Radicati Research Group, an average person receives 92 emails a day. How can one individual email stand out from the crowd? Here are some of the ways to write an email subject title that is intriguing enough to attract your customer's attention.
Create:
a. Urgency – "Hurry! 60 seconds more till our sales end!"
b. Relevance – "Last minute shopping? We've got you."
c. Personalisation – "Susan, this gift is not going to wait forever."
d. Curiosity – "There are two ways to read a book. One is useless."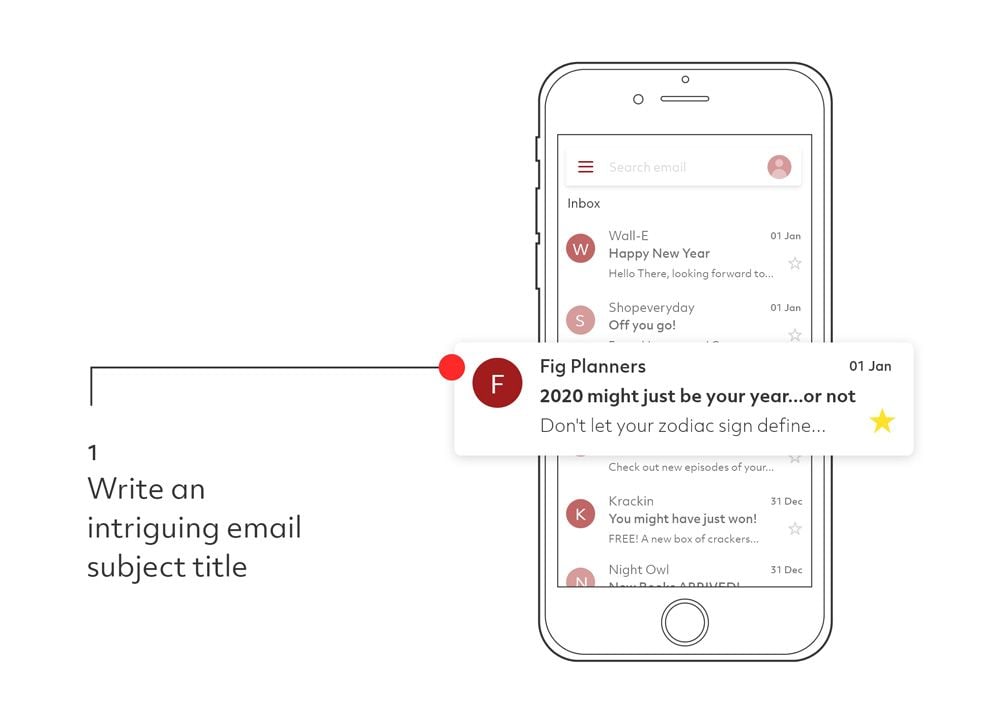 Once the customer's attention has been captured and they have opened the email, the next task is to provide informative content that will spark the receiver's interest. It may start by:
a. Telling a story – "Wish them the best year yet. This Chinese New Year, surprise your loved ones with a gift that will inspire them to do more every day." – Apple Products
b. Addressing a pain point – "Spring cleaning can be stressful but it doesn't have to be!"
c. Using humour – "We know you're still trying to convince a friend to share their Netflix password because we are too."
d. Include facts – "179 people affected after Malaria outbreak."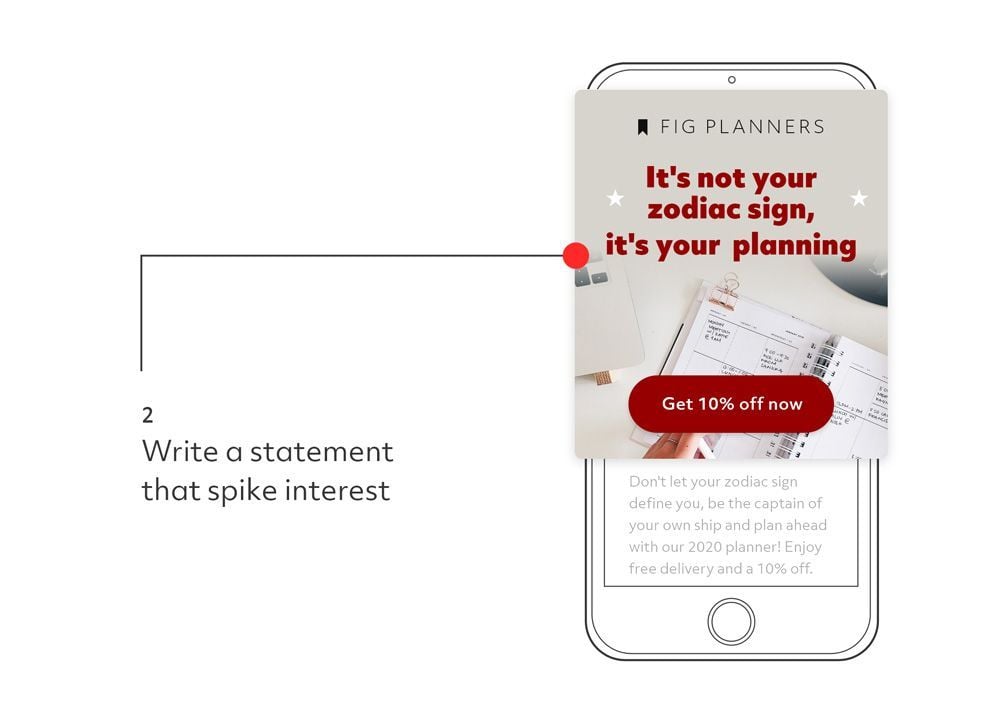 Once the audience's attention is captured and their interest is sparked, an effective sales pitch is needed to tell the customer why they should choose your business. Potential offers could include:
a. Unique Selling Propositions (USPs) – "Order now and earn 3x more points and 2x free delivery!"
b. Brand Value – "Sleek storage for your chargers, cable, power banks, and more so you can pack your tech wherever you go." -Bellroy
c. Limited time offers – "For 2 days only! Meet us at Pavillion Mall and get a free tote bag."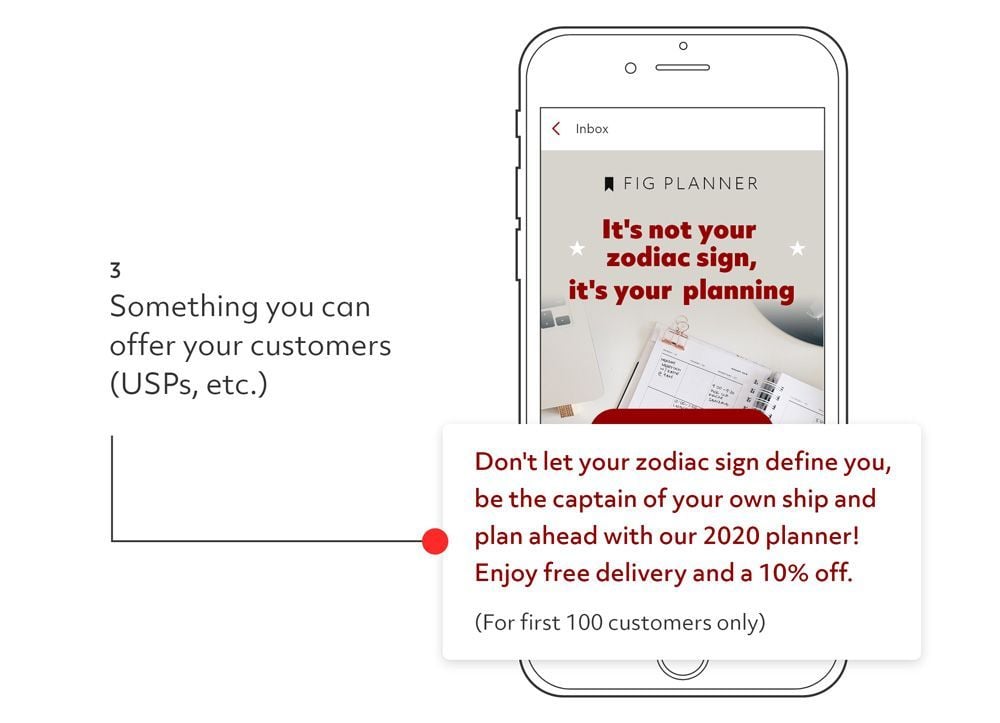 This part is crucial because it determines if the deal is sealed. The best practice is to always have a clear call-to-action button. It acts as a 'consent' section where consumers agree to perform the intended action.
For reservation – "Reserve Now"
For purchasing – "Buy Now"
For educating – "Learn More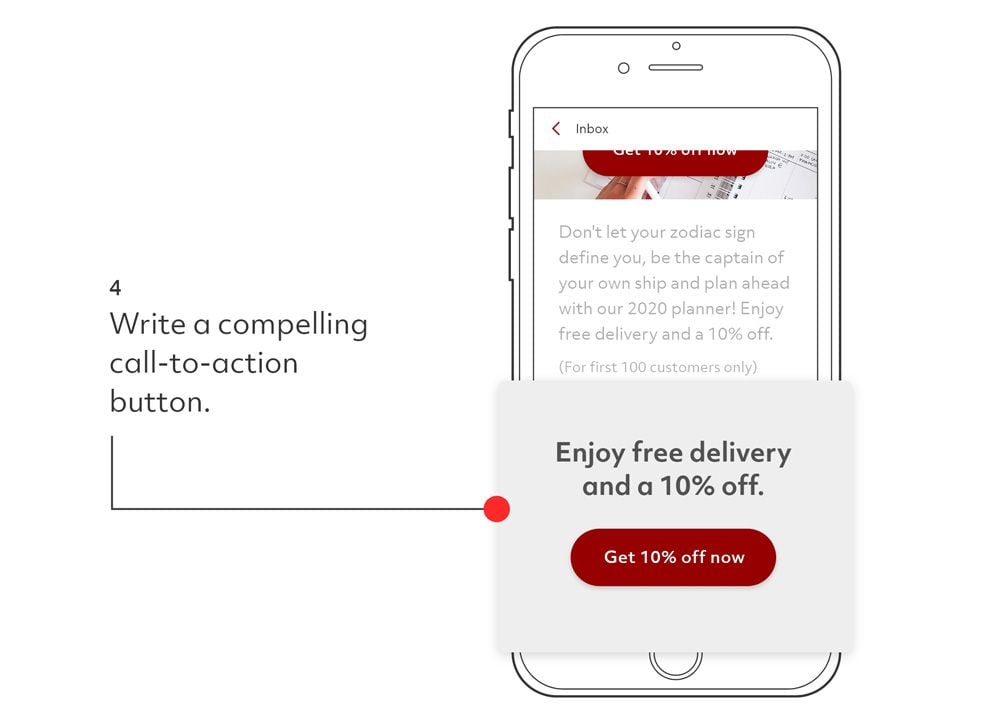 The fun part is, the AIDA email marketing model can be implemented in just one email banner. It does not need to be a lengthy email to sufficiently cover each aspect of the AIDA framework. A short and sweet email is best.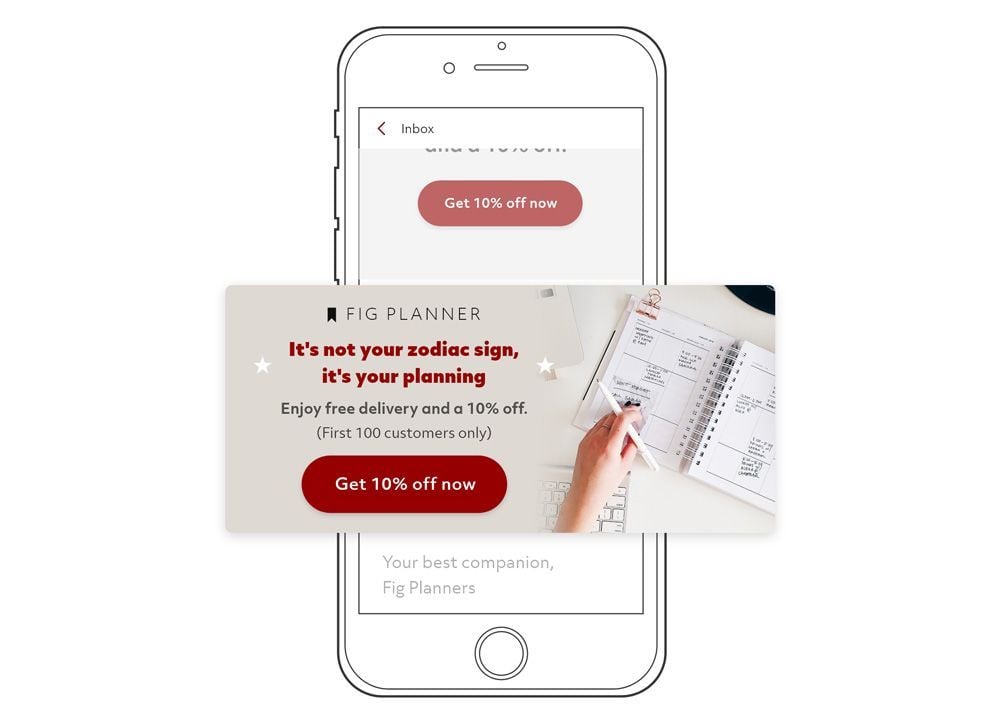 If you are interested in our Email Marketing services, we would be delighted for a chat. Drop us a note at hello@admiral.digital.