In the past decade, we have witnessed a remarkable boom in the popularity of e-commerce, mainly fueled by the convenience of shopping from home and the ease of comparing products and prices. E-commerce is now the go-to shopping method for many consumers worldwide.
With this progress, however, comes an intense level of competition for online businesses. Success for a business in the current e-commerce landscape is no longer about merely owning a functional online store. Rather, it is about formulating and implementing effective marketing strategies.

To date, admiral.digital has had the pleasure of working with a number of e-commerce businesses across various industries. We've accumulated valuable insights and turned them into strategies that have proven to make a difference and have helped businesses reach new heights.
Here's what we found:
For a start, all online stores are after two main things: traffic and conversions. 
But despite being seemingly straightforward, marketing e-commerce businesses can be tricky. We understand that every business is unique, and hence, the one-size-fits-all approach does not work.
Getting from clicks to conversions with e-commerce marketing strategies
To effectively navigate through the ever-changing world of e-commerce marketing, it's essential that we grasp the fundamental principles and strategies that underpin successful online marketing campaigns. 
E-commerce marketing goes beyond traditional marketing approaches. It incorporates unique elements or methods that cater to almost exclusively online audiences, optimise the user experience, and leverage data for informed decision-making. 
These are the three things that are foundational to a successful e-commerce marketing strategy: online behaviour, user experience, and data. If you've got all these covered, you're well on your way to ensuring your online store thrives.
Take Amazon, for instance. This e-commerce giant has mastered the art of targeting online audiences through personalised suggestions based on user behaviour and their purchasing habits. Armed with advanced algorithms and data analytics, Amazon delivers a highly-tailored shopping experience, increasing the likelihood of conversions and customer satisfaction.
By definition, e-commerce marketing strategies refer to efforts to use promotional strategies or tactics to: 
drive high-quality traffic to an online store, 

convert the said traffic into paying customers, and 

retain customers after they've made a purchase at the online store
In this blog, we will examine the complexities of e-commerce marketing and unearth strategies beyond the traditional. From the perspectives of our very own in-house experts, we'll unlock the secrets to effective e-commerce marketing and discover techniques that can propel your business ahead of the competition. 
Whether you're an aspiring online entrepreneur or a seasoned e-commerce professional, understanding and implementing these strategies can be the key to driving traffic, increasing sales, and building brand loyalty. Let's dive right into it!
Key e-commerce marketing strategies to elevate your business
1) Build a strong brand presence
In the crowded e-commerce landscape, building a strong brand presence is crucial. Amazon's success can be attributed, in part, to its compelling brand story and consistent brand identity. From its recognisable logo to its customer-centric messaging, Amazon has established itself as a trusted and reliable brand, fostering customer loyalty and attracting new buyers.
We now see a lot of businesses taking branding more seriously than they did many years ago, and of course, that makes sense. People want to see that your brand has a "personality" and feels less like a brand and more like a human. 
Apart from having a unique selling proposition, we always strongly encourage businesses to have a clear brand identity. Make sure you have a brand style guide that outlines your style, tone of voice, and visual guidelines. Once you have these in place, it's just a matter of maintaining your branding across all touchpoints so users can recognise you anywhere!
Of course, social media platforms are one of the best places to implement your branding strategies. This is where you showcase how versatile, fun, and flexible your brand is, if these are how you want to be viewed. And this brings us to our next point:
2) Leverage social media marketing for e-commerce success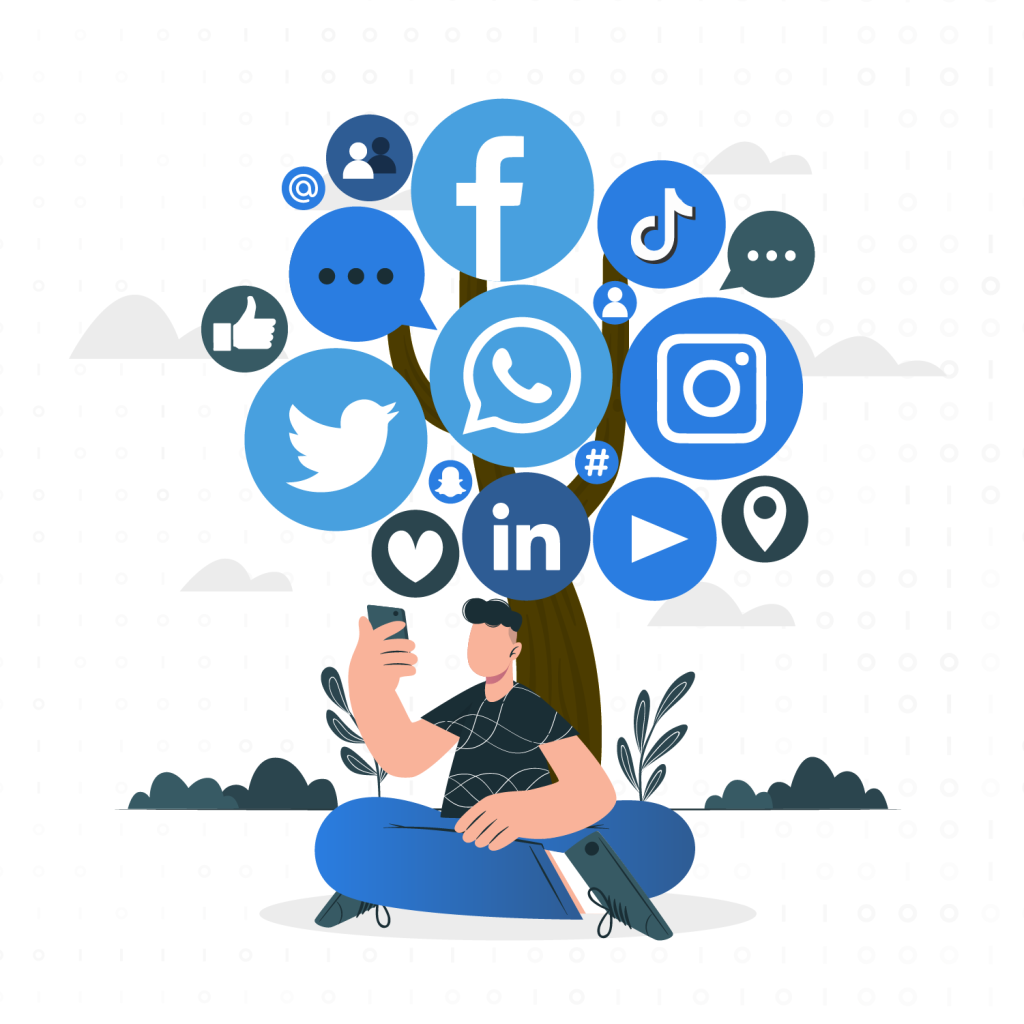 In today's fast-paced digital landscape, social media platforms have become indispensable tools for e-commerce marketing.
Platforms like Taobao and Shein leverage social media channels to engage customers, promote products, and drive traffic to their e-commerce stores. They also smartly encourage user-generated content, collaborate with influencers (think of those YouTube and TikTok hauls), and conduct interactive campaigns, which largely contribute to building brand awareness and building a loyal customer base.
At admiral.digital, we've harnessed the power of social media marketing for numerous e-commerce businesses. We dive deep into the worlds of Facebook, Instagram, TikTok, and more, armed with data-driven analytics to track performance and ensure we're hitting the mark.
Strategising for social media goes beyond merely posting attractive pictures with catchy captions. It has a lot to do with crafting strategies that resonate with your target audience, create authentic connections, and eventually turn browsers into buyers. The landscape of social media algorithms and trends is ever-evolving, so it's also crucial that you check in on each platform periodically to make sure your brand stays at the forefront of your customers' feeds.
3) Optimise descriptions and imagery on product pages
A huge challenge to shopping in an online store as opposed to a physical store is the inability to touch, try, or smell the products. Consumers can only rely on descriptions and images on product pages, which understandably become crucial elements in influencing consumers' purchasing decisions.
So here's a secret that not many realise: the real magic of selling online lies in how you present your products. Think uploading your products online is a one-and-done deal? Think again! Neglecting this crucial step can cost you more than you realise, as it directly impacts your bottom line. And likewise, providing detailed information can significantly improve the customer experience and increase the likelihood of them making a purchase.
But that alone may not be enough. 
Our best advice is to invest in Search Engine Optimisation (SEO). SEO plays a crucial role in enhancing your product descriptions and imagery so that the efforts you put into these elements aren't going to waste. Integrate relevant keywords into your product descriptions and images' alt text to boost your visibility on search engine results pages. 
This ensures that your product will be found by the right group of people. A well-structured and SEO-optimised product description can improve your website's overall ranking, which will make your products more discoverable and drive organic traffic. So the goal is to appeal to both potential customers and search engines.
Detailed descriptions that leave no stone unturned, accurate specifications that build trust, targeted keywords that customers actually look up, and compelling images that beckon customers to click that "Add to Cart" button — these are the ingredients of a recipe for success. 
And speaking of carts…
4) Turn around cart abandonments with user experience
Imagine this: a customer walks into your shop and adds several items to their cart, but ends up leaving all items behind and walks out with empty hands. You just lost a potential customer!
But here's the silver lining – you're in the e-commerce realm, where this scenario plays out differently. 
Often, when a customer "walks" out of your online store and abandons their shopping carts, they leave a trail, usually in the form of an email address and a name. So all hopes are not lost just because they stop their journey right before checkout!
Now it all comes down to how you're handling cart abandonment. Your approach to it can make a huge difference in retaining potential sales. Here are some questions that your business should be able to answer with confidence:
1. Do you offer more than one checkout option?
Having more than one checkout option improves the user experience and encourages potential customers to complete the purchase. On top of credit and debit cards, consider adding more payment methods such as PayPal, e-wallets, and even instalment plans.
2. Is your checkout process as easy as can be?
Streamline the checkout steps, remove unnecessary forms to be filled, and offer guest checkout options.
3. Are you sharing everything they need to know about the product shipment?
Display shipping costs upfront and provide estimated delivery dates. Transparency builds trust and reduces unwanted surprises for customers during the checkout process.
4. Are you offering them something extra when you remind them about their abandoned cart?
At this point, you've probably already implemented automated emails to remind customers about their abandoned carts. You can go the extra mile and include personalised incentives like discounts or offer free shipping to encourage them to return and complete their purchase.
5. Is your site optimised for mobile?
A lot of transactions happen over the phone these days. So it's particularly important that your website (including the checkout process) is mobile-friendly.  
6. How are you convincing the customers to trust you?
Showcase trust badges, secure payment options, and shipping/payment-related customer reviews to instill confidence in your checkout process. Addressing security concerns as soon as they appear and as quickly as possible is one of the surest ways to build credibility. 
7. How are you handling errors?
Make all errors seem easy to overcome! Clearly communicate any errors or validation issues during checkout. Give instructions and easy ways for customers to correct errors without starting over.
8. How fast does it take for your page to load?
Slow-loading pages frustrate users and increase the likelihood of cart abandonment. Be sure to optimise your website's performance to ensure a fast and smooth shopping experience.
In short, focus on simplicity, personalisation, and creating a seamless checkout experience to increase conversions and maximise sales. 
5) Implement effective email marketing campaigns
Now let's talk about a tried-and-true powerhouse in the world of e-commerce: email marketing campaigns! It's no secret that email marketing continues to be a game-changer, and mastering this art can turn a huge percentage of "abandoned carts" into buyers.
Imagine receiving an email that feels tailor-made just for you: personalised product recommendations that are relevant to what you already want, exclusive offers that ignite a shopping frenzy, and timely reminders that never let you miss out on what you love. That, we believe, is just the secret sauce.
Targeted email campaigns have the magical ability to keep customers engaged, nurture lasting relationships, and ensure those repeat purchases keep flowing. With a well-crafted email, you can speak directly to your target audience, catering to their preferences, needs, and desires.
At admiral.digital, we have a Marketing Technology team with experts in email marketing wizardry that's bound to take your e-commerce business to new heights. From building eye-catching templates to crafting compelling copy that resonates, we'll ensure your emails hit all the right notes with your customers.
Embrace e-commerce marketing strategies for success
In a rapidly evolving digital landscape, e-commerce marketing strategies are essential to determining the success of online businesses. Having effective marketing strategies in place can significantly improve your performance, drive traffic, boost conversions, and foster long-lasting customer loyalty.
Whether you are just starting your e-commerce journey or looking to refine your existing strategies, embracing marketing tactics that will work for your business is key. 
At admiral.digital, we're committed to helping online businesses realise their e-commerce potential through strategic, data-driven marketing strategies. Reach out to us at hello@admiral.digital to unlock the growth and profitability that effective e-commerce marketing can bring to your business.