admiral.digital is back to managing the end-to-end digital customer experience for The Music Run by CIMB on the heels of a 2-year hiatus due to Covid restrictions. The partnership has already exceeded expectations, amassing over 10,000 ticket sales within five days.
To achieve this successful result, admiral.digital's integrated team of martech consultants, performance marketers, UX strategists, web developers and content creators worked in tandem to design and execute a high-performance digital marketing campaign that tackles each part of the sales funnel while being optimised for conversion rate and budget efficiency.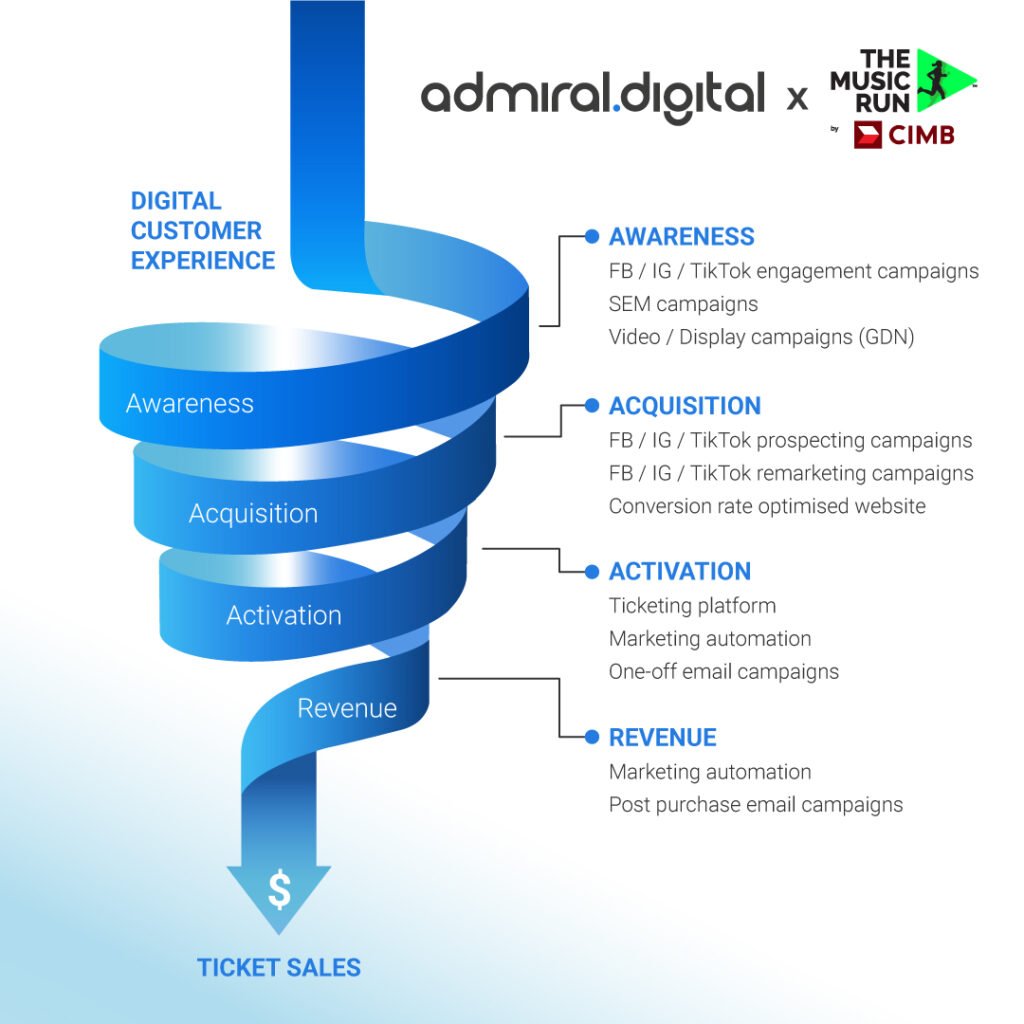 We're able to deliver the greatest results when we integrate our team of digital specialists to manage the end-to-end customer journey for our clients' digital outreach.
The data looks promising so far: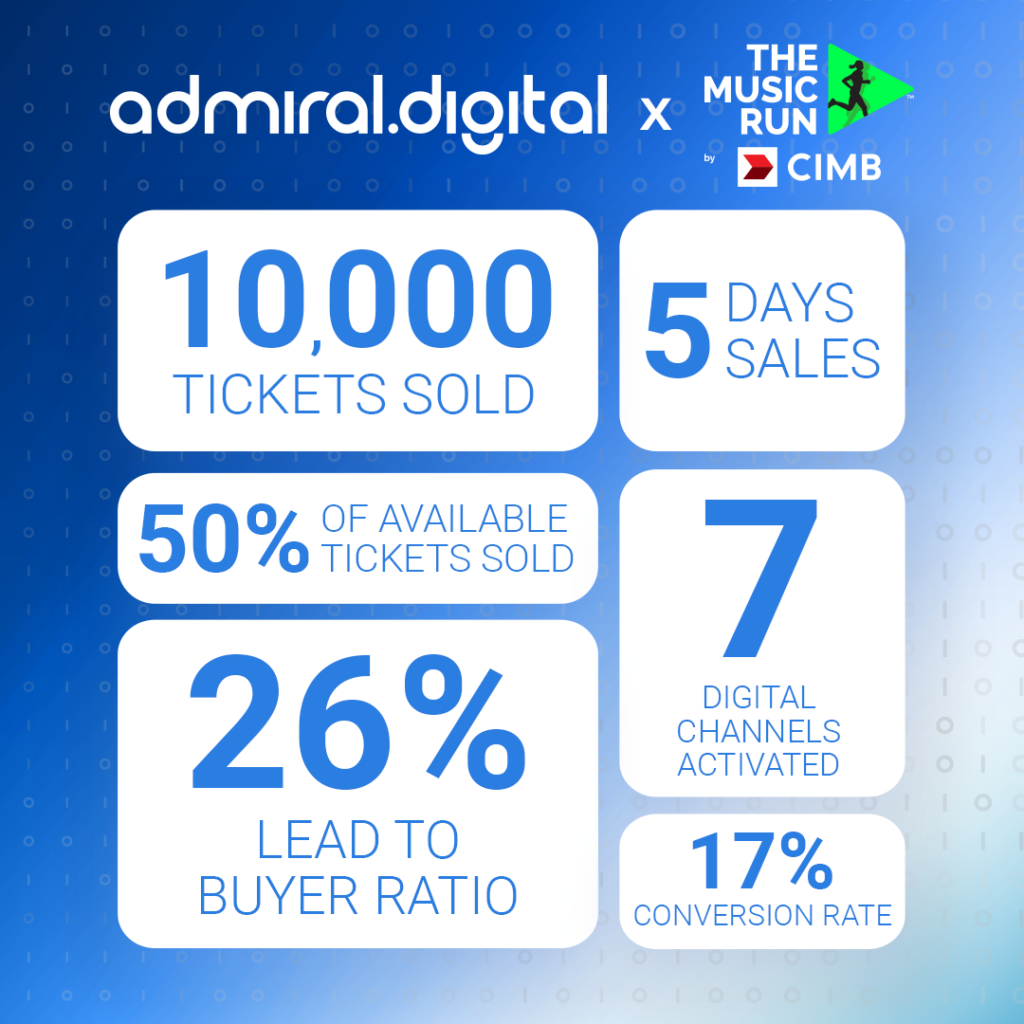 As dynamic campaigns like these require quick thinking and swift implementation, admiral.digital's embedded approach and relentless drive for results enables decisions to be actioned in real-time.
Among the suite of services we provided for The Music Run by CIMB were the following:
Digital strategy

Campaign planning

Content creation (design & copywriting)

Conversion rate-optimised website UX/UI

Performance marketing 

Marketing automation and email marketing

Tracking and analytics
This year's explosive sales figures are a testament to admiral.digital's consistent track record of successfully managing digital marketing campaigns for mass participation events. Our pre-Covid management of The Music Run by CIMB's 2019 event generated 28% more ticket sales than the preceding year. Furthermore, our previous work with Powerman saw the event become the largest duathlon in the world by ticket sales volume, and our ongoing collaboration with the Professional Triathletes Association continues.
We're not done yet! With the race starting soon, we are constantly fine-tuning our strategies and tactics to optimise results. Through this collaboration, The Music Run by CIMB is on track to smash 2019's ticket sales record and cement itself as the largest fun run event in Southeast Asia.
See you at the finish line!
Need a team of integrated digital specialists to manage the end-to-end digital customer experience for your upcoming event? Drop us a note at hello@admiral.digital