The financial services industry is a big and ever-changing sector that includes banks, credit unions, insurance companies, investment firms, asset management companies, and fintech startups.
Within this diverse landscape, these financial service providers offer a wide range of products to meet their clients' needs, such as savings accounts, loans, insurance, investment opportunities, retirement planning, and more.
It's crucial to understand the variety of financial services to create effective marketing strategies.
At admiral.digital, we've had the privilege of working with a number of financial service providers, gaining valuable knowledge and creating successful strategies that have led to remarkable business achievements.
Understanding consumer behaviour in financial services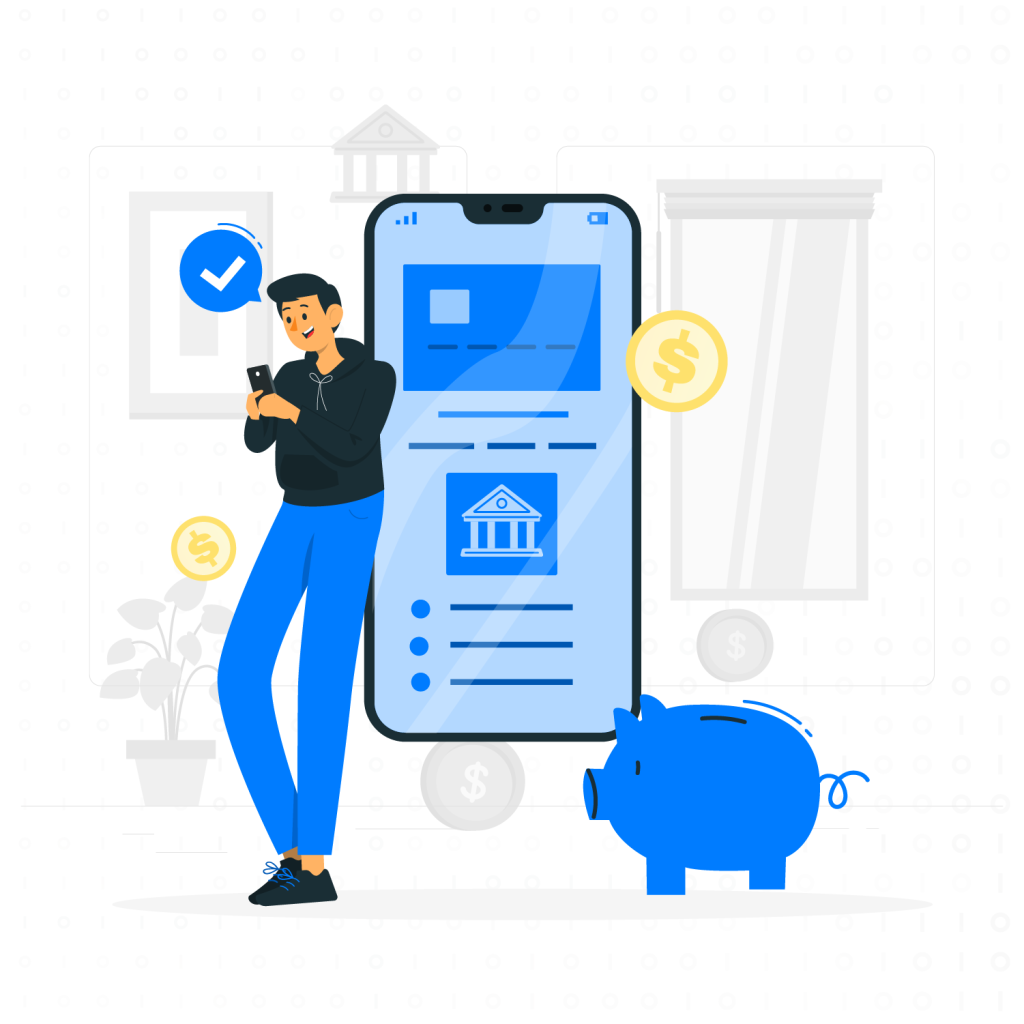 According to a Mastercard survey, only 55% of customers trust their banks, while 39% have a neutral opinion.
Customers in the financial industry are influenced by factors like trust, convenience, reliability, and perceived value. Building and maintaining trust is crucial, as financial decisions rely on it.
Economic conditions, market volatility, and regulatory changes also impact consumer behaviour. During economic downturns, customers may prefer stable and low-risk financial products, while periods of growth may see more interest in investment opportunities.
Emotional factors also play a role in financial decision-making. Customers seek a sense of security and peace of mind when choosing financial services. Effective marketing should address emotional needs while providing rational justifications for the products and services offered.
What are the unique challenges of financial services marketing?
Financial service providers can no longer just wait for customers to come to them. With increased competition and changing customer expectations, the old passive approach is no longer enough.
To succeed, financial service providers need to actively engage their target audience. Several factors have led to this shift:
The standardisation of financial products has made it hard to stand out.

Fintech companies are disrupting the industry with aggressive technologies.

There's a lack of trust after the 2008 financial crisis.

Stricter regulations make aggressive marketing tactics difficult.

Advancements like marketing automation are changing traditional methods.

Customers now expect enhanced digital experiences across all platforms.
Given these challenges, financial service providers must come up with innovative marketing strategies to attract new business.
Four essential elements of a successful financial services marketing strategy
1) Define your unique value proposition
In the competitive financial services market, having a clear and compelling value proposition is vital to standing out. 
Your value proposition should communicate the unique benefits of your services, addressing your target audience's specific needs and challenges. 
Identify what sets you apart, such as lower fees, excellent customer service, innovative technology, or a specialised focus. Keep it concise and memorable to capture your brand's essence.
2) Establish clear marketing goals and objectives
Before starting any marketing campaign, set clear and measurable goals that align with your business objectives. 
These goals could include increasing brand awareness, generating leads, driving website traffic, or enhancing customer loyalty. 
Make your goals SMART: specific, measurable, attainable, relevant, and time-bound. This approach allows you to track progress, evaluate your strategies, and make data-driven decisions.
3) Craft a compelling brand story
In a numbers-driven industry, storytelling can create a powerful emotional connection with your audience. 
Share your firm's mission, values, and vision, as well as the journey that led to its establishment. Use anecdotes, testimonials, or real-life examples to demonstrate the positive impact your services have on clients' lives. 
A compelling brand story humanises your firm and fosters trust and authenticity.
4) Build trust and credibility
Trust is the foundation of success in financial services marketing. Be transparent and open in your communication about your products, services, fees, and terms. 
Provide educational content to empower customers to make informed decisions about their finances. Respond promptly to inquiries with empathy and professionalism.
Testimonials and case studies can enhance your credibility and show the positive results your services have achieved.
Digital-first financial services marketing strategies that work
Digital marketing offers cost-effective solutions compared to traditional advertising methods. Platforms like social media, email marketing, and content creation allow for targeted and measurable campaigns, optimising your marketing budget efficiently.
Here are some facts you should pay attention to:
Organic search drives 53% of all site traffic, while paid search contributes about 15%.
AI is widely adopted in business for automating processes, improving customer service, increasing productivity, and analysing data. Around 91.5% of leading businesses continually invest in AI to gain a competitive advantage.
The retail and financial services industries have the highest percentages of companies using AI applications in production, with 37% and 35%, respectively.
• Website and landing pages
Your website is often the first way potential customers connect with you, so it's essential to make it user-friendly and informative. 
A well-designed website should showcase your financial services, value proposition, and brand story in a clear and visually appealing way. Focus on making the navigation easy to use, ensuring the website loads quickly, and optimising it for mobile devices. 
Mobile optimisation is crucial because more and more customers access financial information and services using their smartphones and tablets.
Landing pages are valuable tools for boosting conversions. Customise them for specific marketing campaigns by providing relevant information and compelling calls-to-action (CTAs). 
Effective landing pages can significantly increase lead generation and conversion rates for your financial services.
Social media has become a powerful tool for digital marketing in the financial services industry. These platforms provide excellent opportunities to connect with customers, share valuable content, and boost brand awareness. 
Surprisingly, 86% of financial readers believe it's essential for business leaders to use social media to communicate.
The impact of social media is evident, with 81% of financial advisors who use it reporting that they've gained new business assets through their efforts. In fact, those who have succeeded in leveraging social media effectively have seen an average of $1.9 million in new assets gained through their social media activities.
To make the most of social media, identify the platforms that resonate most with your target audience and maintain a consistent brand presence across them. 
By sharing educational content, industry insights, and customer success stories, you'll establish your financial institution as a thought leader and a trusted source of information.
In HubSpot's latest State of Video Marketing survey, more marketers than ever before recognised the positive impact of video content on their businesses. They've seen increased dwell time, traffic, leads, sales, and a decrease in support queries. 
A remarkable 92% of marketers reported achieving a good return on investment (ROI) from their video content, up from 87% in 2022.
To achieve similar success, focus on creating valuable and relevant content that establishes your authority, nurtures customer relationships, and attracts potential clients.
Develop a content strategy that includes various formats like blog posts, whitepapers, ebooks, videos, and infographics. Centre your topics around what matters most to your target audience, such as financial planning tips, investment strategies, or insurance advice.
PPC advertising is a powerful way to generate leads, rank quickly for relevant keywords, attract immediate traffic, and reach highly targeted visitors. 
There are different types of paid ad campaigns:
Retargeting ads

– These target users who have already visited your website.

Search ads

– They appear at the top of search results when someone searches for relevant keywords.

Display ads

– These are shown to customers while they browse related websites.

Social media ads

– They help people discover your business on social media platforms.
No matter which type you choose—search ads, display ads, retargeting, or a mix of these—having a well-thought-out PPC strategy is essential.
Conducting keyword research is crucial since most potential clients use Google to find financial solutions. This research lets you focus on the audience's search intent and increase the visibility of your PPC ads. Moreover, setting a clear budget and objectives from the beginning ensures you get the best value from your advertising costs.
In our experience, successful financial services marketing is all about knowing your ideal customers and tailoring your outreach to suit their needs. By understanding the unique characteristics, preferences, and requirements of each customer group, you can create personalised marketing messages that truly connect and build lasting relationships.
To continually improve and optimise your marketing efforts, make use of data analytics and gather feedback from customers. Embracing digital tools will help you stay ahead in the fast-changing financial services market and outperform the competition.
If you're ready to drive growth and profitability for your business through effective financial marketing strategies, feel free to reach out to us.
For more insights, take a look at some of our case studies to see how we've successfully promoted and supported our clients' financial services and products: